What's New!
March 2, 2023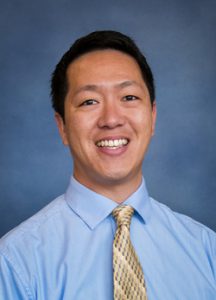 Welcome our new Vanishing Veins Northwest medical director, Keith Chan, M.S., M.D.!
I am honored to be joining the leadership and team at the Vanishing Veins clinic that focuses on helping patients with varicose veins and spider veins. Venous diseases in the legs are common and can cause significant discomfort or lead to serious complications. We believe in empowering you and being a partner to achieve better leg health, and we have served over 4,000 patients since 2009.
As Vanishing Vein's medical director, I am passionate about improving patient awareness and understanding of venous disease in our Puget Sound community. Every week a patient tells us they thought varicose veins were "just a part of getting older" or "just cosmetic," and suffered for years before seeking medical evaluation. We could have helped them! I am thrilled whenever our patients see and feel the improvements in their legs after our treatments… to know they are HAPPY with their own legs, every day.
Finally, thank you for trusting us with your care. We feel privileged to work with each patient and referring provider, and strive to provide you with the best experience possible. Please reach out to our staff or myself if you have any questions or concerns – we love to hear from you!
Sincerely,
Keith Chan, M.S., M.D.
Interventional Radiologist
Medical Director, Vanishing Veins Northwest
Vantage Radiology & Diagnostic Services, P.S.