Men's Services
Vantage Radiology and our team of board-certified radiologists are committed to providing affordable and accessible care to the men of the South Puget Sound and surrounding areas.
We provide a comprehensive full range of services tailored to men, from low-dose CT lung screenings to AAA Ultrasound and non-invasive prostate MRI. Our care team is focused on keeping them healthy through early detection and accurate diagnosis.
Whether diagnostic or routine, studies are performed by experienced clinicians using advanced equipment and state-of-the-art, non-invasive procedures that treat a vast range of conditions, injuries, and illnesses that are geared specifically to a man's special health needs and concerns.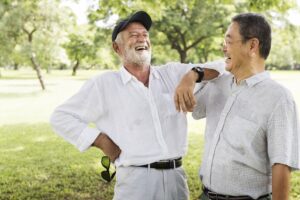 Men's Services Available: